Four new plays.
Four live readings.
One winner.
ON STAGE | New Play-Reading Festival
Welcome to Our New Play-Reading Festival!
Our next festival will take place in 2024 and we will begin accepting submissions on June 1, 2023. If you have any questions, contact our Festival Director, Danny Campos at newplays@growingstage.com 
Following the reading, we will have a post-showcase talkback with the finalists plus food and beverages.
Submissions For 2023-2024 Are Now Open!
STEP 1:
To apply for our festival, please email: newplays@growingstage.com and provide the following details in the body of an email:
Play title
Brief synopsis
Approximate running time
Cast breakdown
Intended audience. (i.e. Elementary, Middle School, High School, Family)
Script aligns with The Growing Stage mission. (View Mission)
Development History (i.e. previous reading, production, etc.)
Note: Please do not submit your full script with initial inquiry.
Submission Deadline: January 31, 2024

STEP 2:
If your initial submission is accepted for our festival, a full script will be requested. When submitting your full script, please follow these guidelines:
Playwright's name must not be visible anywhere on the script. Please include your name, address, phone, and play title in your email submission cover letter.
Playwrights shall allow the release of their names, addresses, and play titles to The Growing Stage.
If you have any questions about the submission guidelines or festival, please contact Danny Campos, Festival Director at newplays@growingstage.com.
Plays should be intended for young audiences through high school age.
Minimum performance length of approximately 45 minutes.
Musicals are eligible.  Accepted submissions must include a sample recording of the music and lyrics.  Please do not send a written score.
BIPOC plays and playwrights are encouraged.
Adaptations must include proof that permission has been granted from the author to adapt their work.
All scripts must be unpublished and not committed to publication.
No supporting materials accepted.
Two scripts maximum submission.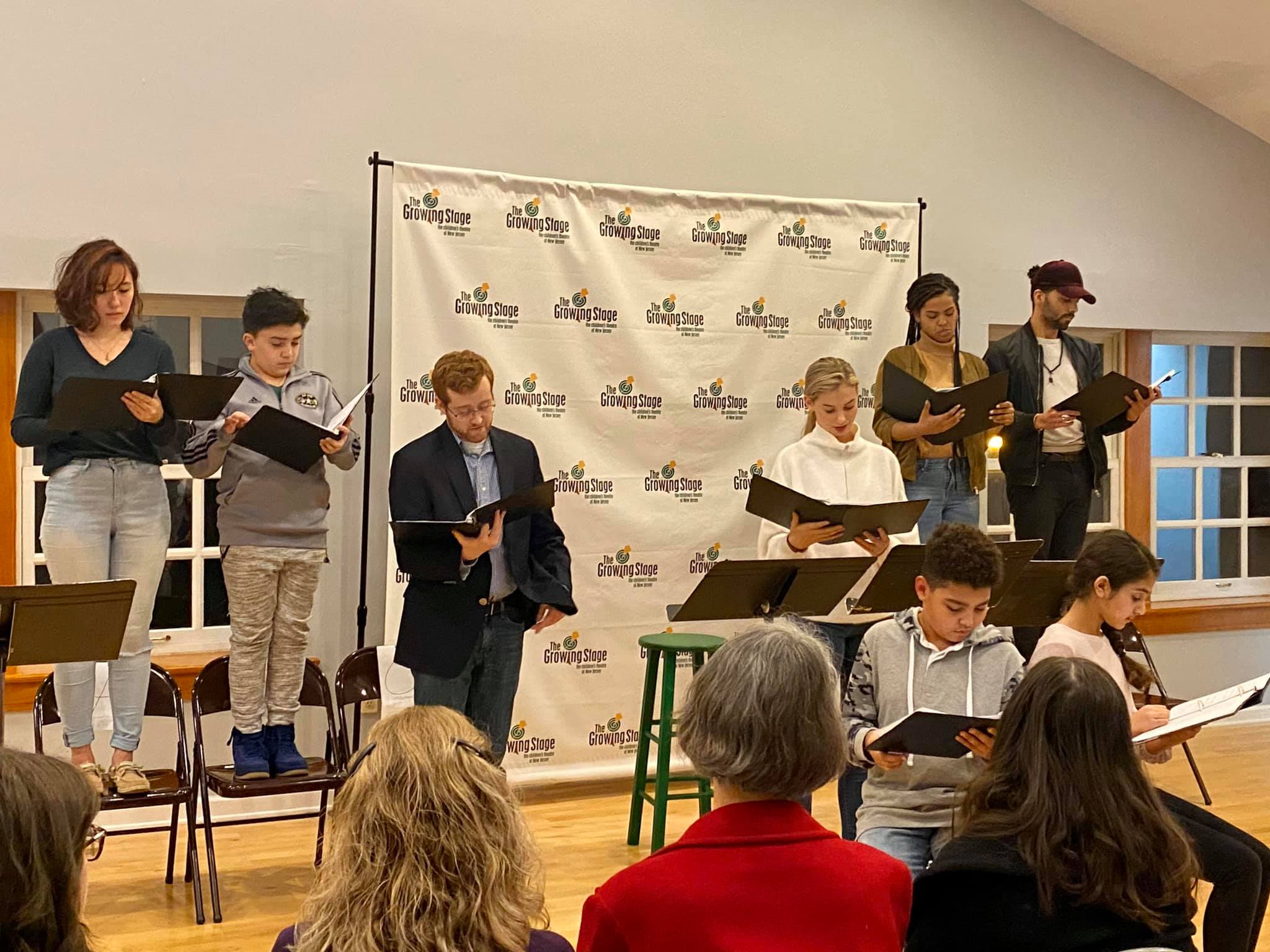 The Growing Stage New Play-Reading Festival
Our New Play-Reading Festival features four brand new plays for young audiences, chosen from the over 100 submitted works biennially. Each piece is carefully read by a select committee comprised of directors, performing and teaching artists, educators and young people. The four finalists are provided two readings during the season, read by professional and community artists in a casual setting. Following each reading a discussion of the work with our professional team and the playwright. Lastly, one of the four plays will be selected to become a fully mounted production the following season.
With Two Wings (2012)
Secret Life Of Hubie Hartzel (2013)
And Then Came Tango (2014)
The Book of D (2015)
Box of Stories (2016)
Boy Sees Flying Saucer (2017)
John Henry (2018)
Bunnyboy (2019)
Boogie (2020)
Georgia Mae James(2021)
Maddie And Eleanor (2022)
"I knew my children would have a great experience. Watching my daughter dance in her chair and listening to my son ask questions throughout the show, reinforced my belief that this is a hidden gem in New Jersey."