Four new plays.
Four live readings.
One winner.
ON STAGE | New Play-Reading Festival
10th Anniversary New Play-Reading Festival
First Round of Readings:
March 26-28
Our festival is open to any unpublished and unproduced Theatre for Young Audiences (TYA) scripts to be considered as one of four plays to be featured in the New Play-Reading Festival this coming season at The Growing Stage Theatre – The Children's Theatre of New Jersey.
The New Play-Reading Festival is a wonderful opportunity for artists to have their unpublished works presented before an audience, in a play-reading scenario, by a cast consisting of both professional and amateur actors on two separate rounds during our season (Spring/Summer 2021).  After each reading, there is a dialogue among the audience, performers and playwright, if present. After 2nd Round of play readings, one of the four scripts are then selected to be presented as a fully mounted production in The Growing Stage's 2021-2022 season!
For more information, contact the Festival Director at newplays@growingstage.com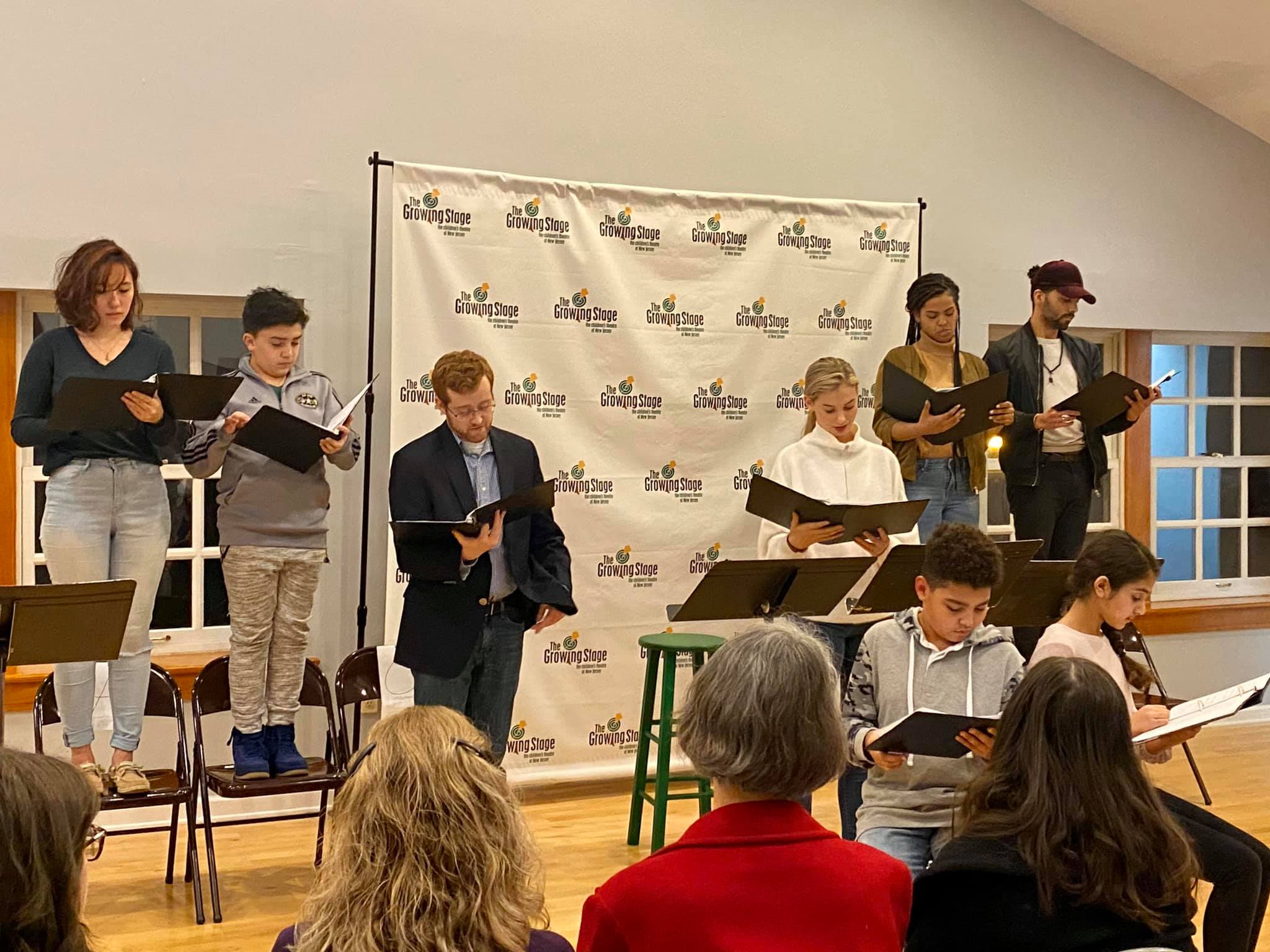 Our New Play-Reading Festival celebrates its 10th Anniversary this season and features four brand new plays for young audiences, chosen from the over 100 submitted works annually. Each piece is carefully read by a select committee comprised of directors, performing and teaching artists, educators and young people. The four finalists are provided two readings during the season, read by professional and community artists in a casual setting. Following each reading a discussion of the work with our professional team and the playwright. Lastly, one of the four plays will be selected to become a fully mounted production next season.
With Two Wings (2012)
Secret Life Of Hubie Hartzel (2013)
And Then Came Tango (2014)
The Book of D (2015)
Box of Stories (2016)
Boy Sees Flying Saucer (2017)
John Henry (2018)
Bunnyboy (2019)
Boogie (2020)
"I knew my children would have a great experience. Watching my daughter dance in her chair and listening to my son ask questions throughout the show, reinforced my belief that this is a hidden gem in New Jersey."