The Mission of The Growing Stage, The Children's Theatre of NJ is to nurture the development of the performing arts through education — and to create, produce and perform works that engage the entire family.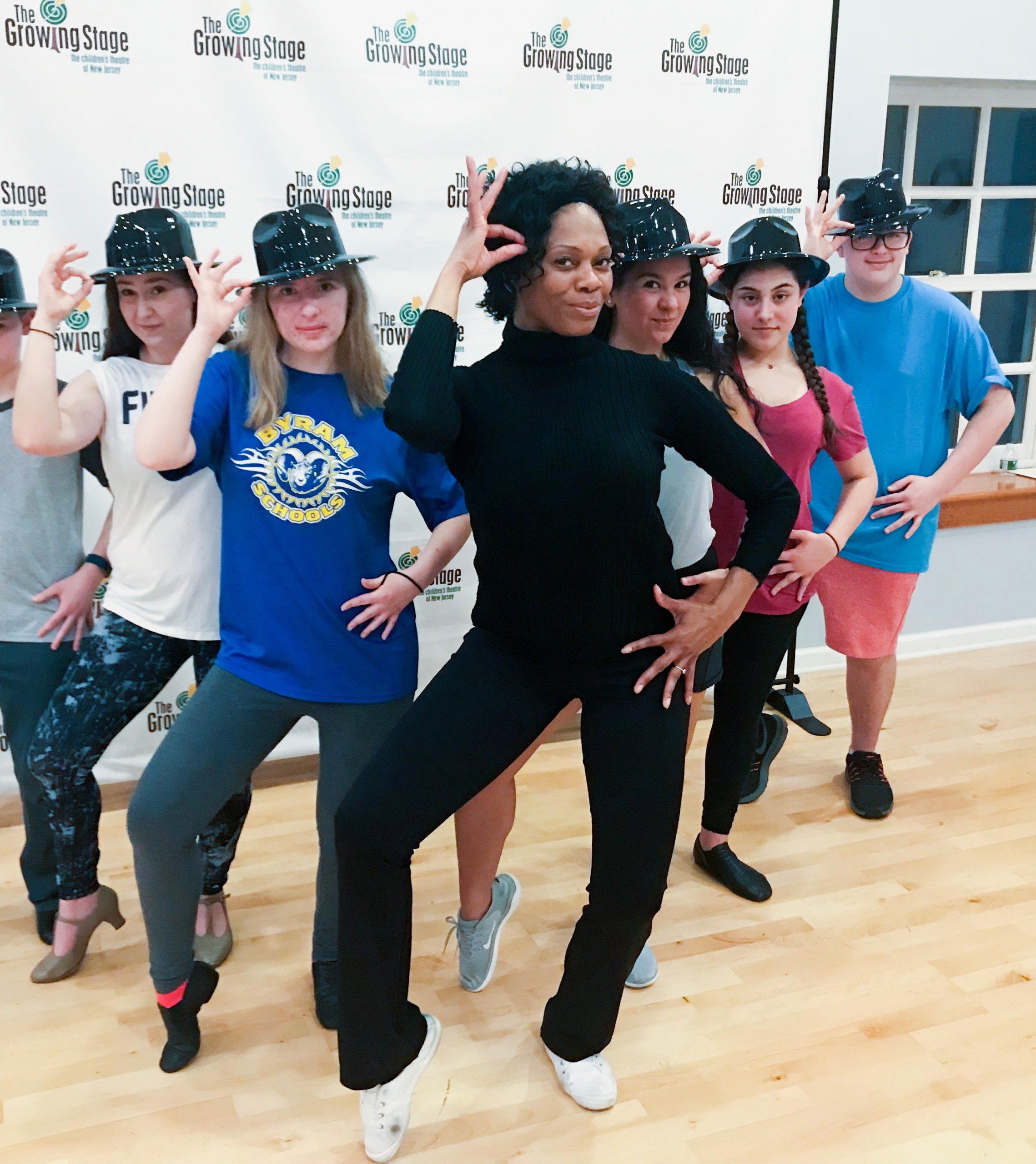 The Growing Stage seeks to be a model of excellence in theatre for young audiences. Therefore, we strive to develop new initiatives through the arts, on both the stage and in the classroom. Above all, we do so to enhance and benefit the lives of our young people.
For instance, the organization will create a professional performing arts center dedicated solely to young people. It will be a resource, in which theatre is the centerpiece. Additionally, it will celebrate the professional artistic disciplines of music, dance, and the visual arts.
In addition, we will encourage the development of new material as well as honor existing works that expand the world for our audiences. Furthermore, we will feature works that celebrate diverse art forms, ideas and cultures. With that in mind, we will utilize the power of art to open discussion, touch hearts, and question accepted notions. In conclusion, we will honor imagination and infuse its power for growth.
Young people hold complex realities, imaginations, and possibilities. Therefore, their concerns must be central to our programming choices.
Mentoring of young people is a fundamental responsibility of The Growing Stage Theatre.
The Palace Theatre's place in the community as an agent for change is of paramount importance. Consequently, we must preserve and celebrate the rich history of our home.
In order for the arts to survive as an active part of our communities, they must be inclusive.
Artists must be valued and provided with the tools to achieve excellence and realize their vision.
Communities thrive when we all are involved as collaborators in the pursuit of the artistic vision.
Fundamental attributes of the child: curiosity, risk taking, candor, and imagination, must be embraced.
Our Commitment to Equity, Diversity, and Inclusion for All
The Growing Stage seeks to ensure that our theatre is a home for all, where all feel welcome and one that reflects the community, we have the privilege to serve. This includes artist and patron, student and parent, staff and Board regardless of: race, socioeconomic class, color, national origin, religion, diverse perspectives, age, sex, sexual orientation, gender, gender identity, neurological or physical ability, veteran status, legal status, or education level. 
We actively strive to support economic accessibility by creating low-cost, high-quality arts programming for all families and school programming.
We create arts programming and services mindful of equity, diversity, and inclusion and its impact on our audiences, our artists and staff, and on our Board. We do this by increasing cast diversity by expanding auditions; developing local and national partnerships with diverse organizations; and looking for talent outside the traditional theatre arena.


We strive to provide our audiences and artists with stories that encourage empathy, open awareness, and make connections to new thoughts, concepts, and ideals. Together, we make an impact when equity, diversity and inclusion are actively woven within our art and our mission in all aspects of our work. The Growing Stage – The Children's Theatre of New Jersey is committed to this effort.
Want to learn more about The Growing Stage of NJ, including our mission, our vision and our history? Read more.
Want to get involved? Reach out.
The Growing Stage is a proud member of The New Jersey Theatre Alliance, dedicated to uniting, promoting and cultivating New Jersey's professional theaters. Learn more here.